Some 24,400 young people will face homelessness this winter across England, according to predictions by a youth homelessness charity.
Centrepoint said the true number could be higher due to so-called hidden homelessness such as sofa-surfing by people who do not present to local authorities as needing accommodation.
The estimated figure, for people aged 16 to 24 presenting as homeless or at risk of homelessness between October and December this year, is based on a projection by Centrepoint's databank which has been collecting such information and tracking the trends since 2017.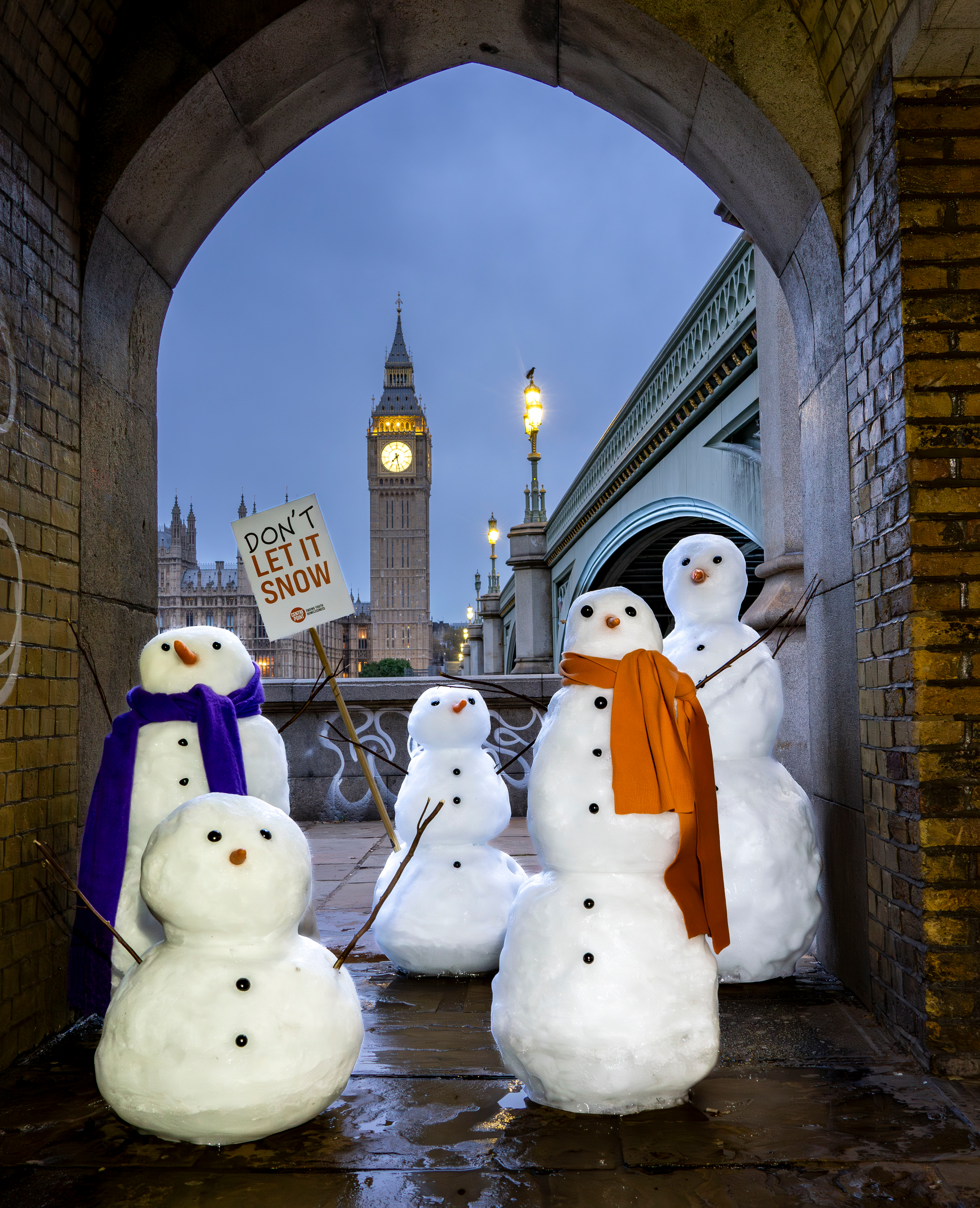 This winter's prediction is lower than the 29,500 estimate for last winter.
But the youth homelessness organisation said the total number of young people across the UK approaching their local authority for support in the year to March rose by 5% to almost 136,000, adding that they anticipate an even higher number next year.
Centrepoint said its helpline has also been receiving a "huge volume of calls from young people worried about homelessness", showing that the need for support has been high in the latest quarter and throughout the year.
The predicted figure came as the charity staged a demonstration outside Parliament, warning of the dangers for young people who feel forced to sleep outside in the freezing winter months.
The organisation is calling on people to sponsor a room to get a homeless young person off the streets, stating that donations can provide a warm, safe room for up to a year as well as providing other vital support.
The organisation's senior helpline manager, Paul Brocklehurst, said: "The harsh reality is that, despite us hearing the effects of the pandemic and the cost-of-living crisis are starting to settle, this isn't the case for youth homelessness.
"Since last year, calls to our helpline have significantly increased and are higher than pre-pandemic levels. The impact of the past few years is pushing vulnerable young people to breaking point.
"The calls show how people who weren't previously struggling are now having to choose between eating or putting the heating on this Christmas. This is a choice no one should have to make and should never be a young person's Christmas."
More information on Centrepoint's Christmas donation campaign can be found here centrepoint.org.uk/christmasgifts.